Quick Sales Tips to Crush Your Quota
Steve Benson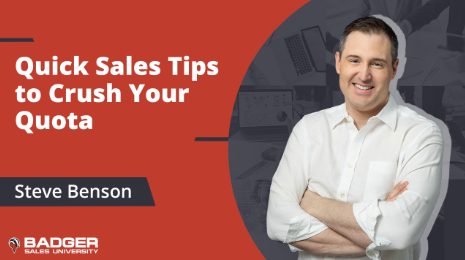 Take your Sales to the Next Level.
Learn from sales expert Steve Benson about the tactics to overcome ANY sales objection.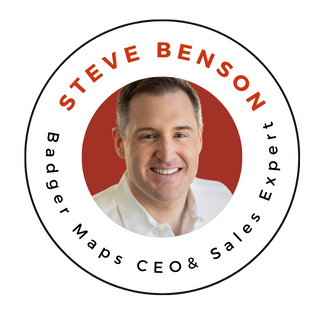 Steve Benson
Steve Benson is CEO and founder of Badger Maps, the #1 App in the App Store for outside salespeople to upgrade existing CRMs with mapping, routing, and scheduling. After receiving his MBA from Stanford, Steve joined Google, where he became Google Enterprise's Top Sales Executive globally in 2009. He also hosts the Outside Sales Talk - a podcast specifically for outside salespeople, and is the President of the Sales Hall of Fame.
By the end of the course you will be able to...
Identify target customer, create an ideal customer profile, and understand unique value proposition.
Learn lead generation techniques, such as leveraging social media, building referrals, and using cold outreach.
Improve sales process by qualifying leads effectively, handling objections, and closing more deals.
Use technology to streamline sales workflow, such as sales automation tools for pipeline management and performance metrics tracking.
Develop effective communication skills for sales success, including active listening, persuasive speaking, and building strong relationships with customers.
Boost sales productivity through time management, goal setting, and effective team collaboration.
A Sneak Peak...